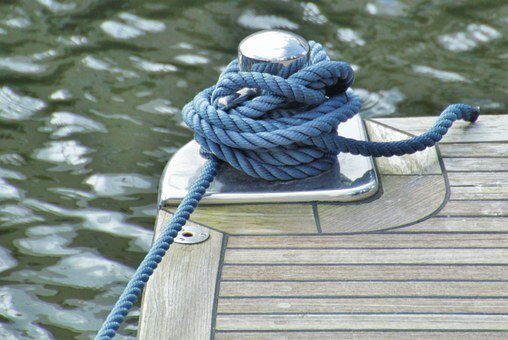 Mooring ropes are crucial during operations in the water. They come in different designs, so you have a wide range of options. If it is your first time, you are likely to be overwhelmed by different choices. However, find time to assess some of the available types of mooring ropes to ensure that you pick the best. You can do an online search but at the end of the day, it would be ideal to see the lines, so you can know what you are paying for. The following are some of the features you should pay attention to when choosing and buying a mooring rope for your vessel.

As mentioned above, you now expect that there are different types of ropes depending on the materials used to make them. Every material has its characteristics which means that you should know a few things to help you make an informed decision. For a long time, stainless steel wires have been used widely. Today, there are ropes made of different materials including Dyneema. This is the strongest known type of ropes, but it has a price premium. There are also nylon ropes which are equally strong and elastic. One of the advantages of nylon ropes is that they have a high UV rating, and have a significant level of chemical resistance. At the same time, you can opt for a polyester rope. It is less elastic compared to nylon but has excellent abrasion and chemical resistance.

During processing, filaments can be colored, but it is required that the yarn is treated first then dyed. It leads to reduced breaking and safe working loads. You should not be surprised to find out that the manufacturer you have identified quotes breaking loads. It is common for pure white ropes regardless of the amount of colored fiber used. If the core is white especially in double braided style, you can expect maximum strength.

Then there is the aspect of the weave. For a twisted rope, there are several strands which in turn determines the strength. On the other hand, the strength depends on the fibre used as well. A three-strand is easier to splice and is the most used. The rope is even stronger if it has multiple strands. Apart from the twisted ropes, you can also go for braided lines especially if you want more strength. A solid braid is harder to slice, strong and even after cutting, it won't fray. Some diamond braids don't have cores, making them easier to splice.

Before you proceed to place an order, ensure that you investigate the background of the manufacturer, so you can be sure that you will get quality ropes. Find out what their past customers are saying and how long they have been manufacturing these ropes. The good thing is that you can buy online, saving you a lot of time you would have spent going to a physical store. However, you should be keen when it comes to the cost although different manufacturers charge different prices.